Mississippi Society, Sons of the American Revolution



















3:30 - 6:30 Registration: Township Hallway

Dr. Joseph Warren, Chapter

6:30 - 9:00 Welcome Reception

in Township A and Cash Bar in the Lobby
Theme: Uniforms and Colonial Dresses
You will be greeted by President and Mrs. Thompson. Everyone is encouraged to wear uniform or Colonial Dress for this occasion.

7:30 - 8:00 Living History:

"Colonial Uniforms - Meet the Generals"
Dr. Bryant Boswell will talk about various uniforms of the Continental Army.



8:00 - 9:00 Reception Continues
The 2023 Keynote speaker is Rev. Dr. Paul Criss, Ph.D., M.Div., M.Mus.
Arthur M. & Berdena King Eagle Scout Award

Winner: Fletcher Horne
Presented by Past State President Michael Schenk


George S. & Stella M. Knight Essay Contest

Winner: Claire Delis Necaise
Presented by: Chairman Edward Campbell


Elementary School Poster Contest

Winner: Annalise Williams
Presented by: 1st VP John McBride

MSSAR Award Presentations:

Medals and Awards Committee
Presented by: Medals and Awards Chair, Bryant Boswell , President Tommy Thompson, and 1st Vice President, John McBride

Honoring the MSSSAR Veterans in the State of Mississippi
Our primary hotel is the Embassy Suites by Hilton, located at 200 Township Ave, Ridgeland, MS 39157. The current room registration rate of $179 can be booked with group code SAR by calling 1-800-HILTONS. Please click HERE to book a room

Our secondary hotel is the Hilton Garden Inn located at 320 New Mannsdale road, Madison, MS 39110. The current room registration rate at the Hilton Gard Inn is $134 for a room with either a 1 King or 2 Queen Bed booked with group code SAR. Please click HERE to book a room.
Banquet dress: Black tie, Revolutionary War Uniform or coat and tie and appropriate dress for ladies.

Banquet Guest Speaker: Rev. Dr. Paul Criss, Ph.D., M.Div., M.Mus.
the University's Honors Program. He has pastored New Salem Cumberland PresbyterianChurch since 2002 and has thirty years of higher education teaching experience and twenty-two years of higher education administrative experience. Dr. Criss holds membership in the American Musicological Association, American Historical Association, American Association for the History of Medicine, and the Black Robe Regiment. His historical research interests include founding and revolutionary American history, Constitutional studies, and liturgical music in America. Dr. Criss resides in Lakeland, Tennessee with his lovely wife, Susanne (Susie), and their beautiful daughter, Sophia Ariella Megan (Sophie), and handsome son, Thomas Paul Joseph (Tommy).
​Check-in: 25-MAR-2022 ​Check-out: 27-MAR-2022.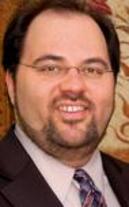 Please check back periodically as more

information becomes available.
6:30 a.m. Restaurant Opens for Breakfast


8:00 a.m. Registration in the Township Hallway

Dr. Joseph Warren, Chapter

8:00 - 9:00 Meet and Greet - Coffee available

9:00 - 9:15 Memorial Service

Chaplain Reverend Glenn Shows


9:15 - 10:30 MSSSAR March Board of Directors Meeting



10:45 - 11:45 ANNUAL MEMBERSHIP MEETING

in Township A & B



12:30 - 2:30 Awards Luncheon and Presentations

in Township A & B

BUFFET LUNCH


3:00 AFTERNOON SESSION

Ron Humphrey, Webmaster

"All about the MSSSAR Website"



President Tommy Thompson
Duties of State Officers and committees

Duties of the Chapter Officers



Michael Schenk, Coordinator
Youth Recognition Awards


Bryant Boswell, Commander
Color Guard Information


Questions and Answers


5:30 MSSSAR Color Guard pictures

in The Avenue Ballroom

6:30 - 8:30 MSSSAR President's Banquet

in Township A & B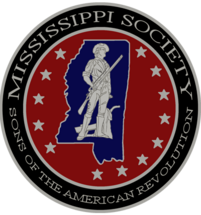 Dr. Paul Criss is Assistant Professor of History, Medical & Health Humanities, Philosophy, and Religion at Baptist Health Science University where he also has the privilege of overseeing
​

Annual Business Meeting & Convention

Mar 1-3 , 2024



If you have any questions, please use the contact us page and address to 1st Vice President John McBride.


Deadline to register and make hotel reservations is

March 1, 2022.

​

To Register for the convention, please click on the Convention Reservation form below.

IP Casino, Resort, and Spa
3300 W Beach Blvd, Gulfport, MS 39501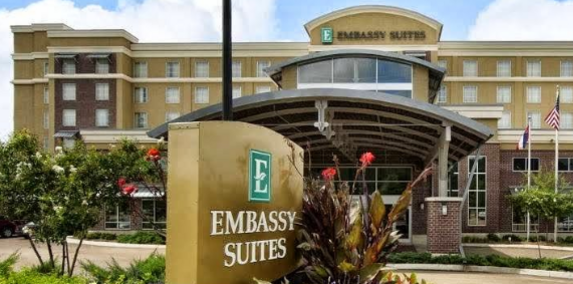 Convention registration does not include a hotel reservation. Attendees must reserve hotel rooms on their own.

Welcome,



The MS SAR cordially invites you to attend the One Hundred Fourteenth Annual Convention of the Mississippi Society ,Sons of the American Revolution at the Embassy Suites by Hilton, MS on Friday, March 24 , 2023.

Please consider making this a part of your plans for 2023. I believe you will be glad you did. The Central Mississippi Chapter and the MS Society welcome you to Ridgeland, MS.

Sincerely,
Tommy Thompson, President

Award Presentations: Youth Awards
​

Saturday During the Award Luncheon